Book a video chat
Book a video chat
Video chat with Dr. Viechnicki

We are now able to offer certain appointments by way of video chat - all from the convenience of your home without driving to our office.

We offer virtual appointments for:
Aligners progress tracking
Retainer checks
Assess appliance breakage
Evaluation of growth and tooth eruption on young observation patients
Capture 6 photos of the smile and teeth biting together. Then select a time and add the patient's photos using the form below.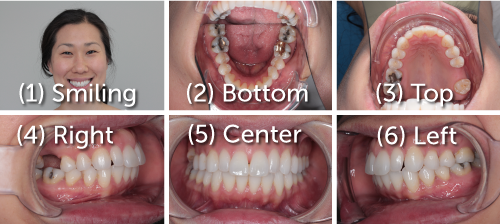 Frequently Asked Questions
Q: What if I am a new patient?
A: Welcome! Visit our page about booking a braces consultation.
Q: Can my treatment be done virtually, by mail, etc.?
A: Orthodontic treatment at Smile Logic requires visits to our office in South Brunswick, NJ.
Q: How should I take the photos?
A: Use spoons to move the lips and cheeks to get a full view of the teeth.
Q: Where should I send the photos?
A: After selecting a day and time above, upload each photo individually using the form that appears.
Q: How long will the video chat take?
A: Please allow 10 minutes.
Q: What video chat software do I need?
A: Google Meet. No download needed on a laptop. Free app for iOS and Android. HIPAA compliant.

Q: Where can I find the link to join the meeting on time?
A: You will receive an email with a link to "join the meeting".