Straighter teeth for your child
Braces for ages 7+ in South Brunswick, NJ
Get pricing & braces information
Get braces for your child
We treat kids differently than we treat adults.
From choosing the braces that will work the best, to ongoing corrections, we here at Smile Logic take care of all the little details.
Get details about braces pricing and how we work with your insurance.
Straight teeth that work the way they should
Our young patients get an attractive smile with teeth that function the way they should.
If your child is the 1st in your family to get braces, then you may want to see the types of problems we correct before booking a checkup.
Start here: Braces before and after gallery
Or, if you have been through braces yourself, you will probably want to see what we do that makes treatment so much more comfortable for your child.
Start here: What makes us different
Why choose Smile Logic for your child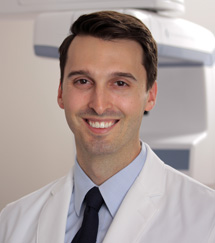 We take care of everything your child will need to get straighter teeth and a nice smile.
Dr. Viechnicki's treatment philosophy is part art and part science. He pays attention to both the design of the smile and the methodical systems we use to deliver care to our patients.
Modern facility
Methodical care
Zero Interest, In-House Financing
Colorful braces and clear braces options
Our patients get an attractive smile with teeth that function the way they should.
Your first visit
Learn if it is the right time for your child to get started with braces.
Your first visit is a checkup where we walk through the problems Dr. Viechnicki sees and what your child's treatment would look like.
If treatment is recommended, then we can talk about getting braces and the investment involved. For any portion of treatment your insurance doesn't cover, there is zero-interest, in-house financing available.
To book your child's complimentary consultation, call 732-274-2211 and ask to see Dr. Viechnicki.